Program and Classroom Logistics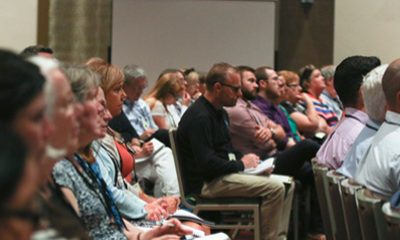 Karen Moore (remote), Tim Griffith, Marcus Foster lead a one-day Latin practicum at the 2021 ACCS conference in Frisco, TX. Here are their hand-outs and other resources given to attendees and mentioned at the practicum!
Tim Griffith leads NSA beginning Latin students through Q&A in Latin. He corrects mistakes by 1) Rephrasing student answers correctly 2) Prompting corrections by form 3) Grammatical walkthrough in English
What students need to learn is proper pronunciation. The Romans did not use Macrons; they are symbols to help the language learner pronunciate words. Teacher can use macrons, or they can simply reinforce proper pronunciation in the...